An all-day Tram ticket is a great option for exploring Christchurch! These are our top 5 stops to check out in the central city:
Stop 4 – Riverside Market
Jump off the tram to explore the many shops and eateries in the fantastic Riverside Market complex – with delicious restaurants and food stalls, coffee by Christchurch's top barista and locally made giftware, there's plenty to see. Make sure you climb the stairs for a bird's-eye view of the market below.
Stop 7 – High Street
This stop is only a block away from the SALT District, home to popular spots including Little High Eatery and C1 making it a great stop for lunch! You'll also spot the Christchurch Gondola perched atop the Port Hills from this stop – it's only a 15 minute drive from the city centre.
Stop 12 – The Arts Centre
Did you know these buildings used to be home to Canterbury College and Christchurch Boys' and Christchurch Girls' High Schools? They now host a great range of unique stores: make your own perfume at Fragranzi, browse rare books about exploration at Adventure Books, grab some locally-made pantry staples at Frances Nation Grocer and stop in at the iconic Fudge Cottage for a fudge fix.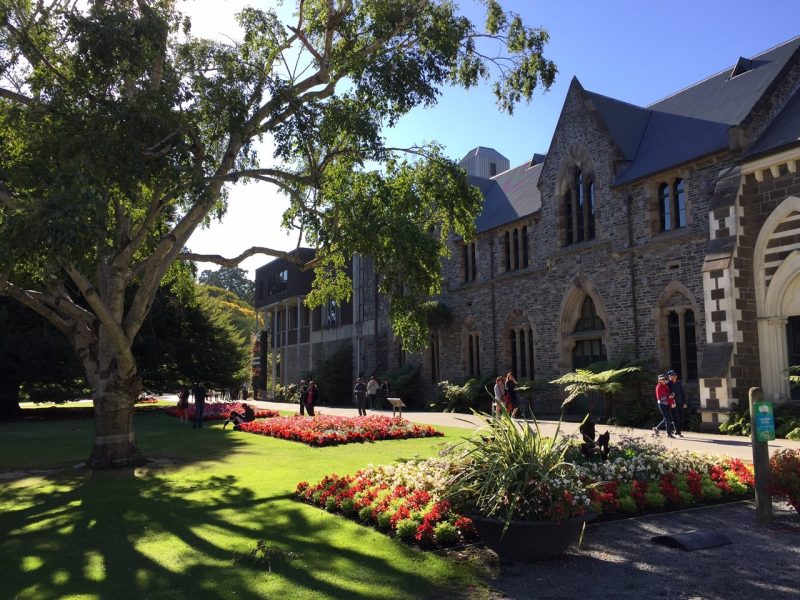 Stop 13 – Botanic Gardens
Walk through the gate to the Christchurch Botanic Gardens to explore the many stunning garden areas (Cuningham House and Townend House conservatories are must-visit spots to see the exotic plant and flower displays). A Botanic Gardens Tour is a great way to learn about the gardens on a guided tour with live commentary, and Punting on the Avon is only a short walk from this stop: make sure you book in advance for a relaxing punt ride!
Stop 18 – New Regent Street
Beautiful New Regent Street is the perfect place for a photo opportunity, and is home to plenty of hospitality venues. Grab a coffee at Belle Cafe, stop at Rollickin Gelato or Waffle Haus for a sweet treat or pop in to The Last Word or Casa Publica for a drink. Margaret Mahy Playground is also right across the street and is a favourite with kids of all ages.
There's plenty more to explore along the Christchurch Tram route, so make sure you take advantage of your all-day ticket or Annual Pass to hop on and off the trams to explore Christchurch!