An unmissable Christchurch experience, the Gondola offers stunning unique views of the city, Lyttelton Harbour and beyond from our summit station situated atop the Port Hills. A great family-friendly spot to explore for locals and visitors, a visit to the Gondola is a must-do activity.
Take in the spectacular 360-degree views and see Christchurch from a different perspective: gaze at the snow-capped Southern Alps, sprawling Canterbury Plains and the sparkling waters of Pegasus Bay and the Pacific Ocean.
The summit station offers plenty to entertain: explore the many walking tracks and wide open spaces amidst fresh air, learn about the history of the area on the Time Tunnel ride (entry is free with your Gondola ticket or Annual Pass), and indulge in a spot of shopping at our well-priced gift shop. Sit back and take in the fantastic views with a snack from the licensed Red Rock Café.
Our 4-seat cabins allocated per group ensure exclusivity for your Gondola ride, and the changing weather and seasons mean a different view every time you visit. For frequent visitors we recommend our great-value Annual Pass – perfect for locals!
What you need to know

Duration
Allow 50-60 minutes to visit

Open hours
Daily from 10am – 5pm (last ride up)
Closed Christmas Day

Minimum Age
There is no minimum age but for safety reasons children must be accompanied by an adult

What's at the top
Shop at the Top
Red Rock Café
Time Tunnel Experience
Free Wi-Fi
Spectacular 360 view.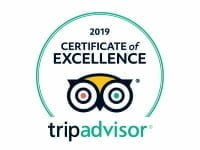 TripAdvisor
More than 2,000 reviews on TripAdvisor

Customer satisfaction first
We are committed to giving you the best experience possible. Whether you are a visitor to Christchurch or a local exploring your hometown sights, our friendly staff will show you the best attractions the city has to offer.

COMBINE AND SAVE!
Purchase our combo tickets for great discounts:
Combine TWO attractions and save $5
Combine THREE attractions and save $10
Combine FOUR attractions and save $15
Savings valid for adult tickets
The Base Station of the Gondola is nestled in Heathcote Valley where you will find plenty of parking for cars and coaches. The Summit Station – including the Time Tunnel, shop and café – is at the top of Mt Cavendish. The Gondola trip up to the summit takes approximately 10 minutes, we can stop the ride for guests requiring assistance, including wheelchairs (up to a maximum of 600mm in width). The cableway spans 862 horizontal metres and our Gondola cabins are very stable and comfortable, offering spectacular 360° views.
Highlights
RED ROCK CAFE
For customers wishing to enjoy a private lunch with a view, our Gondola Restaurant is available for group bookings during our Gondola opening hours (please note a minimum of 20 people applies. Evening bookings are unavailable). Please contact us for further details.
Functions at the Gondola
The stunning views of Christchurch city, the ocean, Southern Alps and Lyttelton Harbour make a wedding, dinner, conference or meeting at the top of Christchurch's Mt Cavendish incomparable. View our unique Gondola function venue for more information.
Shop at The Top
You can buy souvenirs, gifts, greeting cards and much more for a reasonable price at our Gondola Shop. We also have everyday bargain sales where you can buy quality products for a cheaper price.
Getting there
The Gondola is just a 15-minute drive from central Christchurch. The Gondola Shuttle operates daily and departs the central city from Cathedral Square at the following times: 9:30am (September-May), 10:30am, 11:30am, 12:30pm, 2:00pm, 3:00pm and 4:00pm. The Shuttle departs the Gondola at 10:00am (September-May), 11:05am, 12:00pm, 1:30pm, 2:30pm, 3:35pm and 4:30pm.  Adult tickets cost $10 return, and child (5-15yrs inclusive) tickets cost $5 return.
Tickets can be purchased from the shuttle driver.
Transport to the Gondola is also available on public bus number 28, departing from the City Exchange on Lichfield Street behind The Crossing Complex. The City Bus Exchange is located between Lichfield and Tuam Streets behind Ballantynes and Cashel Mall.
Time Tunnel Experience
At the summit, experience the Time Tunnel ride, a dramatic reconstruction of the history of the region.
Awards and Achievements