This tour departs from Christchurch's historic Antigua Boat Sheds and travels through the picturesque Botanic Gardens. Sink back into your cushioned seat and relax while watching the flora and fauna pass by. See willows and redwoods, daffodils and rhododendrons, ducks and geese on your quiet journey through this central city oasis.
Take advantage of our live booking system for hassle free reservations: simply select your tour departure time when making your booking and arrive at the departure point to check in.
If you're after some privacy consider our 45-minute private punt charters: perfect for a romantic and cosy trip with your special someone or for a group who want to take advantage of more space on board. Price on application – please contact our team for details.
Please note that our other punting departure site at Worcester Bridge is currently closed and will re-open in 2022. 
What you need to know

Duration
30 minutes

Open Hours
10am - 4pm daily Apr - Oct
9am - 4:30pm Nov - Mar
Closed Christmas Day

Minimum Age
All children must be accompanied by an adult
Children under 5 years are free of charge

What's Included
Live commentary
Blankets in cold weather
Umbrellas & waterproof blankets if raining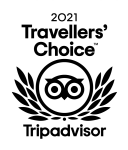 TripAdvisor
More than 400 reviews on TripAdvisor
Looking for more?
CHRISTCHURCH PASS: TRAM, PUNTING & GONDOLA
Christchurch Tram City Tour
Punting on the Avon River
Scenic Gondola Ride
#1 SELLING COMBO: TRAM & PUNTING ON THE AVON
Punting on the Avon River
Christchurch Tram City Tour
TOP SELLING COMBO: PUNT & GONDOLA
Punting on the Avon River
Scenic Gondola Ride
What we offer

CUSTOMER SATISFACTION FIRST
We are committed to giving you the best experience possible. Whether you are a visitor to Christchurch or a local exploring your hometown sights, our friendly staff will show you the best attractions the city has to offer.

COMBINE AND SAVE!
Purchase our combo tickets for great discounts:
Combine TWO attractions and save $5
Combine THREE attractions and save $10
Savings valid for adult tickets
What you need to know
Please ensure that you arrive at the correct location for your punt ride. Tickets booked for the Antigua Boat Sheds Punting site are valid at 2 Cambridge Terrace, Christchurch. Please note that reserving a booking time in advance is recommended.
The Antigua Boat Sheds Punting site punts can seat up to 10 people. For groups of more than 10 people, bookings are highly recommended. Punting on the Avon suits all ages. We supply blankets, umbrellas and even hot water bottles in winter so you feel snug if it gets chilly.
You enter and leave the punt by stepping on to a secure platform, and please note that punts are quite low to the ground. Higher seats are available on some punts at the Antigua Boat Sheds site on request. Dress warmly on the day you go Punting, and wear comfortable shoes.
Please note that children are classed as being from 5 – 15 years of age and must be accompanied by a paying adult for safety reasons. All infants aged under 5 years must be seated beside an adult in the punt.
Daily Photos – click here to download your photos. Please note that you will require your unique photo codes included in your photo pack, and please feel free to contact us if you have any queries.
Awards and Achievements