The festive season is nearly here! We love Christmas here at Christchurch Attractions but we're aware that the holidays can be tough financially for many families. That's why we are supporting the Christchurch City Mission to collect donations for local families in need again this Christmas for our fifth annual appeal.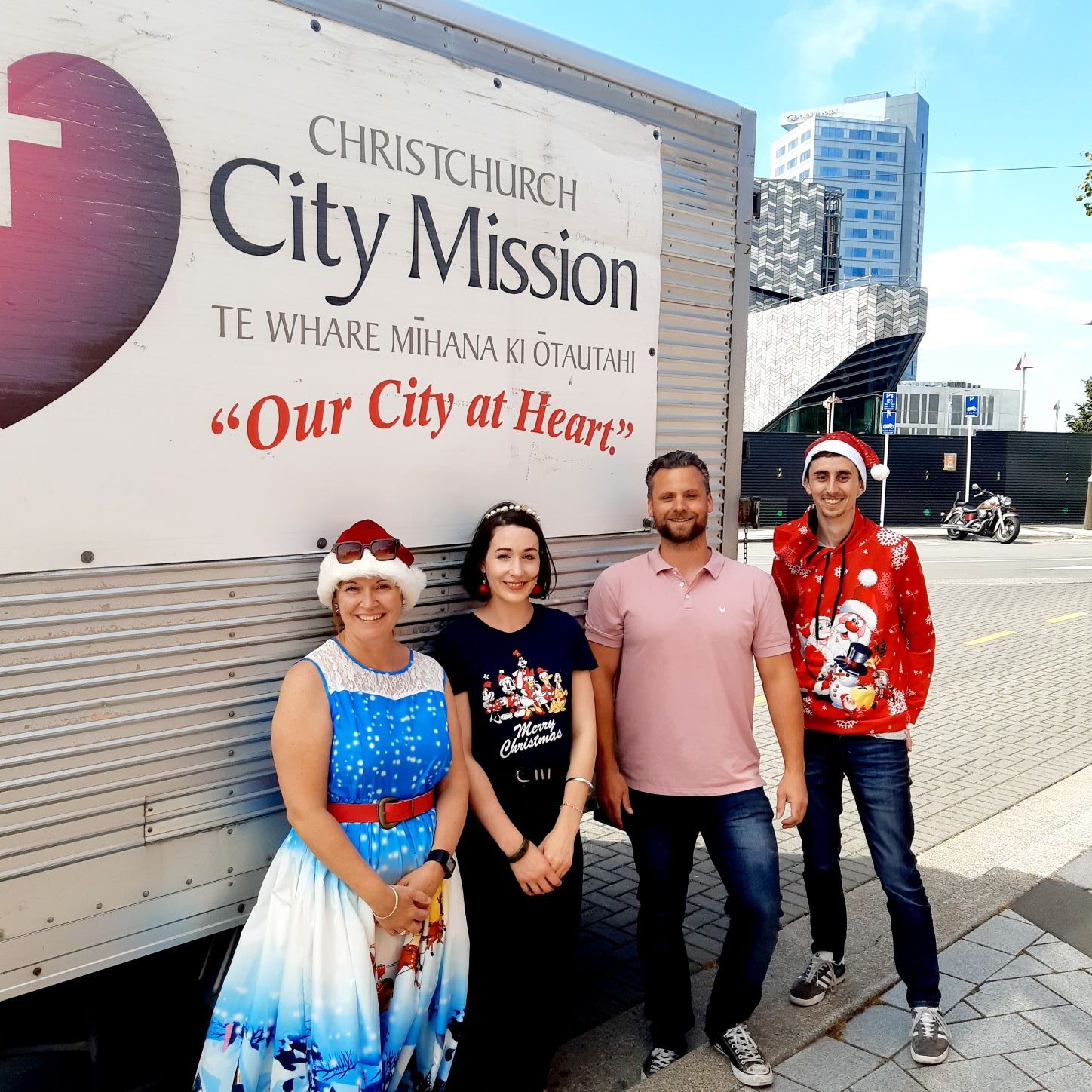 Pop along to our Christmas Tram in Cathedral Square between 10am and 3pm on Wednesday 20 December 2023 to donate $25 worth of Christmas necessities to the Christchurch City Mission's foodbank in exchange for a complimentary adult Christchurch Tram ticket. Don't forget kids go free on the Christchurch Tram* so it's a great opportunity to spend a family day out at the beginning of the school holidays. Want to keep the ticket to use another day instead? That's perfectly fine as the tickets are open-dated. If you would prefer not to use your ticket and to instead donate this to the Christchurch City Mission as a gift for a family this Christmas you're most welcome to do so too.
The Christchurch City Mission are in need of the following items over Christmas: hams, chicken, canned meat, pasta, noodles, rice, biscuits, chips, pavlova, chocolates, Christmas cakes and puddings, fruit mince pies, canned fruit, cereal, socks and underwear, deodorant, sanitary products, toothbrushes and toothpaste, soap and stationery. Any donations of these items would be greatly appreciated.
Please pop in to see Santa's helpers and the team on Wednesday 20 December for such a special cause: the Christchurch City Mission will be very grateful for any donations received. Come and help us spread some Christmas cheer to Christchurch families in need this holiday season!