The first long weekend after winter is nearly here! If you're looking for things to do in Christchurch over Labour Weekend, grab your Tram & Gondola Annual Pass or a Tram ticket and jump on board the heritage trams. There are plenty of things to do around the central city route: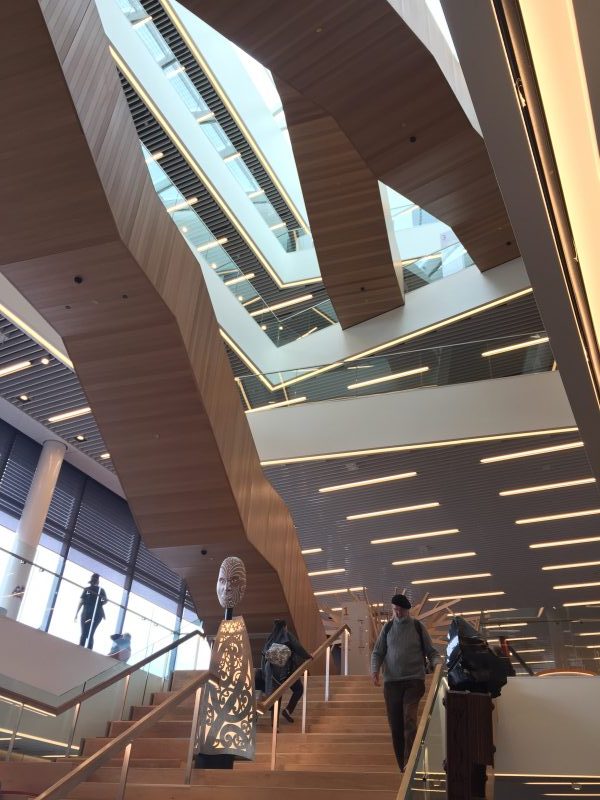 Turanga – the new central library is now open and looks amazing! It's well worth popping in to have a look and making the hike up to the fourth floor to see the views over the city, including the Cathedral and the convention centre that is underway. The library isn't open on Labour Day but will be open for the rest of the weekend.
Art Gallery – new displays include works by Juliet Peter, Luigi Rossini and a chance for visitors to paint on the gallery walls in the Wall To Wall exhibition during Labour Weekend.
Hoyts EntX – the newest movie theatre in town is now open with comfy seats and big screens. There are also lots of new eateries to try that have opened on the ground floor of the complex.
And lots more– Margaret Mahy playground, the Arts Centre, Canterbury Museum and New Regent Street are all worth a visit. A Field of Remembrance has popped up in Cranmer Square as part of the WWI Armistice centenary and FESTA is back over Labour Weekend. Plus SCAPE Public Art has just opened their 2018 season that sees lots of artwork installed around the city with plenty visible from the tram route and others just a short walk away.
It looks like the weather will be great this weekend, so pop into town to join us!