Our Park Punting site is teeming with feathered friends! Everyone loves feeding ducks, so why not pop down with the kids during the school holidays to feed the cute resident Avon River ducks?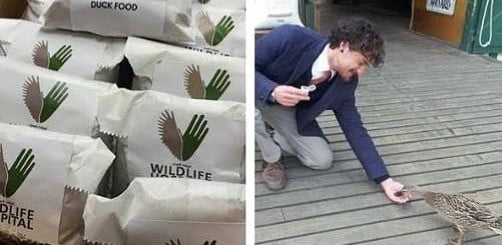 As part of Punting's support of the South Island Wildlife Hospital we are giving away a bag of free duck food to every child who goes punting during the spring school holidays. Punting have donated $500 to the Wildlife Hospital for us to give duck feed to our smaller guests for free until Sunday 14 October so that the SIWH team can continue the amazing work they do with sick and injured birds.
What are we feeding the ducks do you wonder? Most people think of feeding ducks leftover bread, but did you know that this can actually make them sick? The mould on old bread can lead to an illness called aspergillosis in ducks and the lack of nutrients in bread means ducks can develop a bone condition called angel wing, so it's best not to feed them bread if possible. There are plenty of safe alternative foods for ducks though: these include grains, oats, rice, bird seed, cut grapes, chopped lettuce, and peas and corn (you can use defrosted frozen ones).
The duck food we are giving away are top quality pellets especially formulated for birds and has been approved by the Wildlife Hospital. There are plenty of ducks on the river who are keen for some extra food and they are looking forward to seeing lots of children during the school holidays – waddle down to visit us!